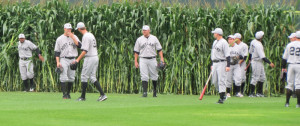 Far too many great ideas in software have been lost by the thinking: "If you build it, they will come…"
Sucessfully getting your product to market requires more than just a rough MVP and hope. It requires alignment.
Sales and marketing are not just after thoughts. Done correctly, they can steer your MVP to an audience and mitigate the wasteful spending associated with over engineering and product feature guesswork that no one wants.
Most software shops aren't equipped to see innovation outside of their field and can't help in real business terms or communicate in a meaningful way. This is exactly how inferior products get to market.
A great software team will work seamlessly with other fields. Successful ideation can occur during the software process as all worldviews are integral to early adoption.
We have successfully used this model to innovte and take to market an industry first product for Convergent, LLC. We were all personally involved in that journey, from developers to ownership to sales, marketing and client adoption.
For us, this is the true software development lifecycle for success.